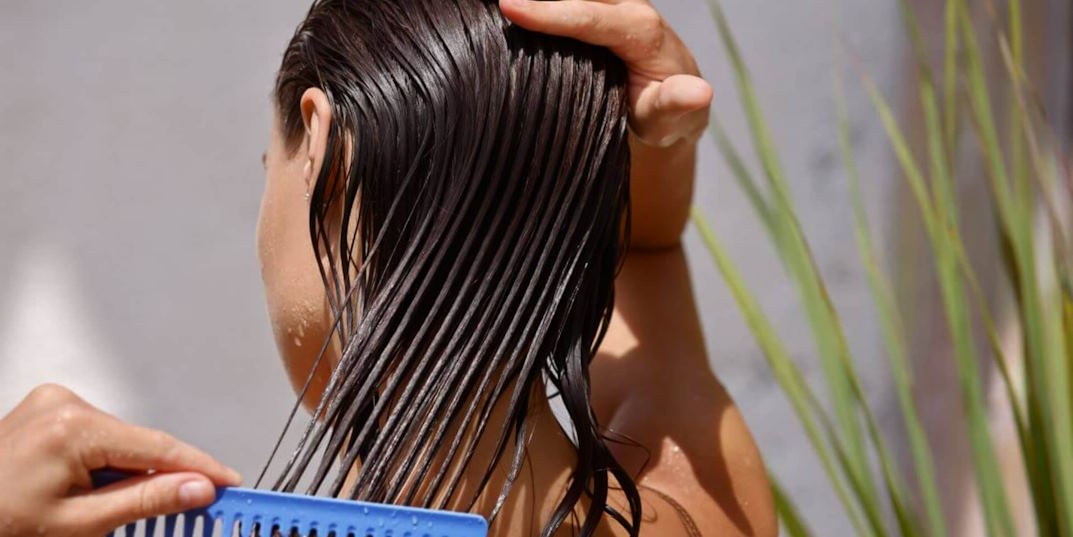 Daily Hair Care Routine
Unlocking the Secret to Lustrous Locks: Your Daily Haircare Routine
On 07/15/2023 by Chrisha
Gentle Cleansing
Cleansing your hair is like a reset button for your scalp. It removes dirt, excess oil, and any product buildup, allowing your hair to breathe. However, it's crucial to choose a shampoo that suits your hair type (e.g., dry, oily, curly, straight) and use it judiciously. Overwashing can strip your hair of natural oils, leaving it dry and brittle.
How to Do It
Wet your hair thoroughly with lukewarm water.
Apply a small amount of shampoo to your palms and work it into a lather.
Gently massage your scalp using your fingertips, not your nails. It stimulates blood flow and promotes hair growth.
Rinse thoroughly with lukewarm water until the shampoo is completely washed out.
Conditioning
Conditioning is your hair's best friend. It adds moisture, reduces frizz, and makes your locks more manageable. Without conditioner, your hair can become dry, prone to breakage, and difficult to style.
How to Do It
Squeeze excess water from your hair after shampooing.
Apply conditioner evenly, focusing on the mid-lengths and ends.
Use a wide-toothed comb to detangle your hair gently, starting from the tips and working your way up.
Leave the conditioner on for the recommended time (usually a minute or two).
Rinse thoroughly with cool water. The cool temperature helps seal the hair cuticles, leaving your hair shinier.

Drying
How you dry your hair can significantly impact its health. Vigorous towel drying and excessive hairdryer heat can cause damage, leading to split ends and frizz. It's best to treat your hair gently.
How to Do It
Pat your hair gently with a soft towel to remove excess water. Avoid rubbing vigorously.
If you're using a hairdryer, set it to a lower heat setting and hold it at least 6 inches from your head. Keep the dryer moving to prevent overheating in one spot.
Consider air-drying whenever possible, as it's the gentlest option.
Protecting
Heat styling tools, UV rays, and environmental pollutants can wreak havoc on your hair. Protecting it is crucial to maintain its health and shine.
How to Do It
Use a heat protectant spray or serum before using heat-styling tools.
Wear a hat or use UV-protectant products for extended periods in the sun.
Consider using silk or satin pillowcases, which create less friction than cotton and reduce hair breakage.