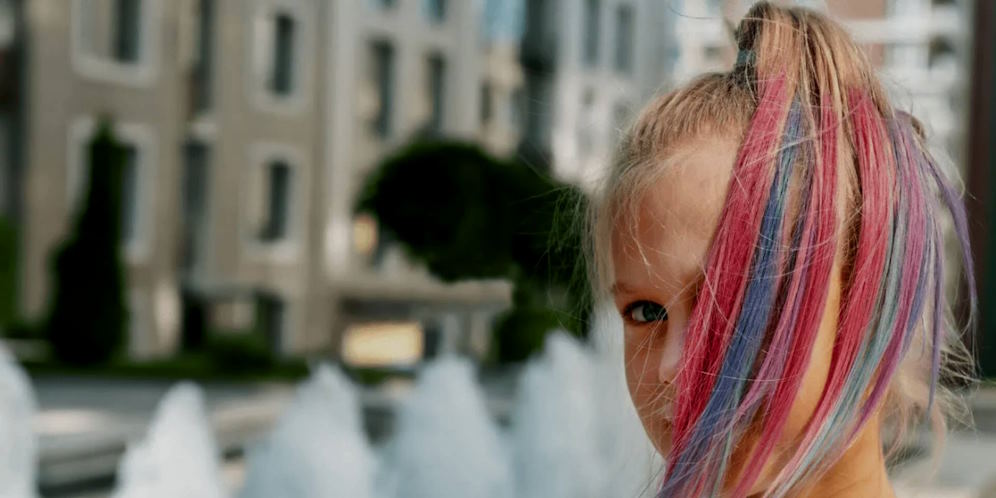 Hair Color Trends
Temporary Hair Color Options: Embrace Vibrancy Without Commitment
On 02/07/2023 by Chrisha
The World of Temporary Hair Color
Temporary hair color products have evolved significantly, providing various options for your preferences and style. Here are some popular choices:
Temporary Hair Dyes
Temporary hair dyes, or rinse-out or wash-out dyes, are a fantastic way to switch up your look. They typically last for a few shampoos and gradually fade away. These dyes are available in various shades, from vibrant to pastel, allowing you to experiment with different colors.
Benefits:
No long-term commitment.
Ideal for special occasions or themed events.
You can change colors frequently.
Try a different color each weekend or experiment with an ombre effect by applying two complementary shades.
Hair Chalk
Hair chalk is a temporary color option that works exceptionally well on light-colored hair. It's a fun and mess-free way to add streaks or highlights of color to your tresses. Hair chalk typically washes out after a few shampoos.
Benefits:
Easy to apply and remove.
Great for adding pops of color to specific sections of your hair.
Works on various hair types.
Create a rainbow effect by applying different colored streaks throughout your hair.

Color Sprays
Color sprays are a convenient way to achieve vibrant, temporary color. They're available in shades and can be applied where you want them. These sprays are excellent for achieving bold and vivid looks.
Benefits:
Quick and easy application.
Ideal for adding colorful accents to hairstyles.
Washes out with a single shampoo.
Use color sprays to create a temporary rainbow or galaxy hair effect for a festival or themed party.
Temporary Hair Makeup
Hair makeup products come in gels, creams, or markers designed specifically for your hair. They allow for precise application and are perfect for creating detailed designs or patterns.
Benefits:
Ideal for artistic and creative hair designs.
Washes out easily.
Suitable for all hair types.
Try a floral or geometric pattern using temporary hair makeup for a unique and artistic look.
Embrace the Temporary Color Adventure
Temporary hair color products allow you to express your creativity and style without long-term commitment. Whether you're planning to switch up your look for a special occasion or want to experiment with various colors regularly, these options provide a safe and exciting way. So, go ahead and embrace the world of temporary hair color – it's time to have fun with your locks!